EVERYTHING YOU NEED TO HOLD
ENGAGING AND EFFECTIVE WEBINARS.
HD Video Broadcasting, Screen Sharing, Slides, MP4 Sharing, Recording, Registrations, Surveys and much more.
Your search is over.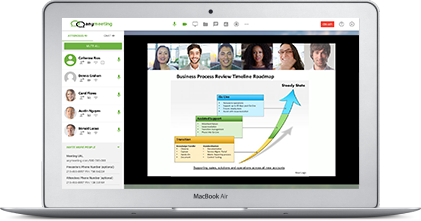 Presenting to dozens of attendees or hundreds?
Webinar Pro covers you from 30 to 2000 attendees.
Why webinars?
Easily broadcast your message to a large audience for Marketing, Training and broad communication purposes.  Collect audience data and follow up.
Pricing & Features
Learn More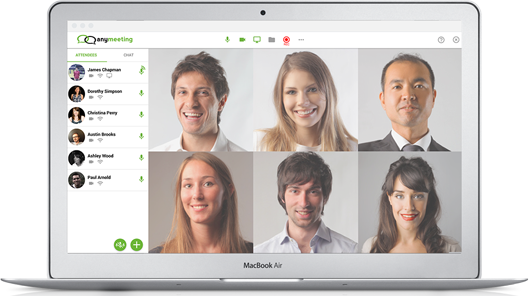 Collaborating with colleagues, prospects or clients?
Meeting Pro covers you from 1:1 to a group of 30.
Why meet online?
Conduct highly collaborative sessions with your clients, prospects and team members.  Perfect for sales, demos and conferencing.
Pricing & Features
Learn More
Customers love the ease of use and affordability of AnyMeeting
A few of the thousands of users building their audience, generating more leads, closing more deals, and improving their teams' productivity with AnyMeeting