A Leader in Small Business Web Conferencing
Our Commitment to Quality
AnyMeeting is designed and priced for small business. We pioneered the small business web conferencing and webinar market in 2011 with a free, full-featured web conferencing service tailored for small business. Since then, AnyMeeting has grown to more than 750,000 users worldwide, including users of both our free and low-cost paid options.
We know that the most important feature of any web conferencing tool is reliability. Meetings are personal, and your meeting tool should reflect well on you and your business.
At AnyMeeting, we're committed to providing the most reliable web conferencing platform available. We've developed a robust and scalable technology platform, designed for stability, flexibility and ease of use. While tailored for small business, it's been reviewed and ranked highly versus major enterprise competitors.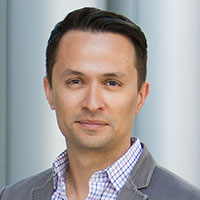 Costin Tuculescu
CEO & Founder
Costin Tuculescu is the founder and CEO of AnyMeeting and a 12-year veteran of the web conferencing industry. Costin has a BS in Computer Science from UC Irvine and is an avid technologist and software engineer. In 2011 Costin identified an opportunity in the web conferencing industry to apply an freemium business model to deliver a free web conferencing and webinar service — and the rest is history. In his spare time, Costin spends time with his wife and two young boys and like to jam out on the electric guitar.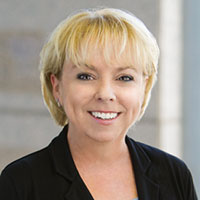 Christine Henderson
Head of Customer Support
Christine (aka "Chris") is an experienced customer service professional with over 15 years in the Internet and video game technology industry working with both startups and large-scale operations. Chris is dedicated to building customer loyalty and innovating customer service operations and contact channels in order to maximize customer satisfaction and drive revenue. For fun, Chris heads to Disneyland!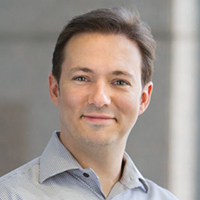 Eli Burpee
Head of Engineering
Eli has more than 14 years as a software development professional working with a variety of organization from startups to Fortune 500 companies. At AnyMeeting, Eli is focused on continuous product improvement, new feature deployments, resource management, and software quality. He manages an experienced team of in-house developers as well as key vendors and partners. In his spare time, Eli enjoys spending time with his wife and two young boys and occasionally jumps on the bass guitar to 'slappa da bass'.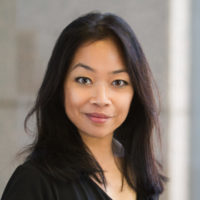 Rowena Palayo
Head of QA
Rowena leads the QA department, ensuring that our software is bug free and high quality. Using a sophisticated framework of automated testing as well as qualitative human testing, she's responsible for the quality of your meetings. Her prior experience comes from a number of innovative companies like Intuit and AOL, where she worked on things like AOL Instant Messenger and their VoIP capabilities. In her spare time, Rowena enjoys traveling and hiking.