Easy Screen Sharing
Easily share your screen from your browser -- like magic.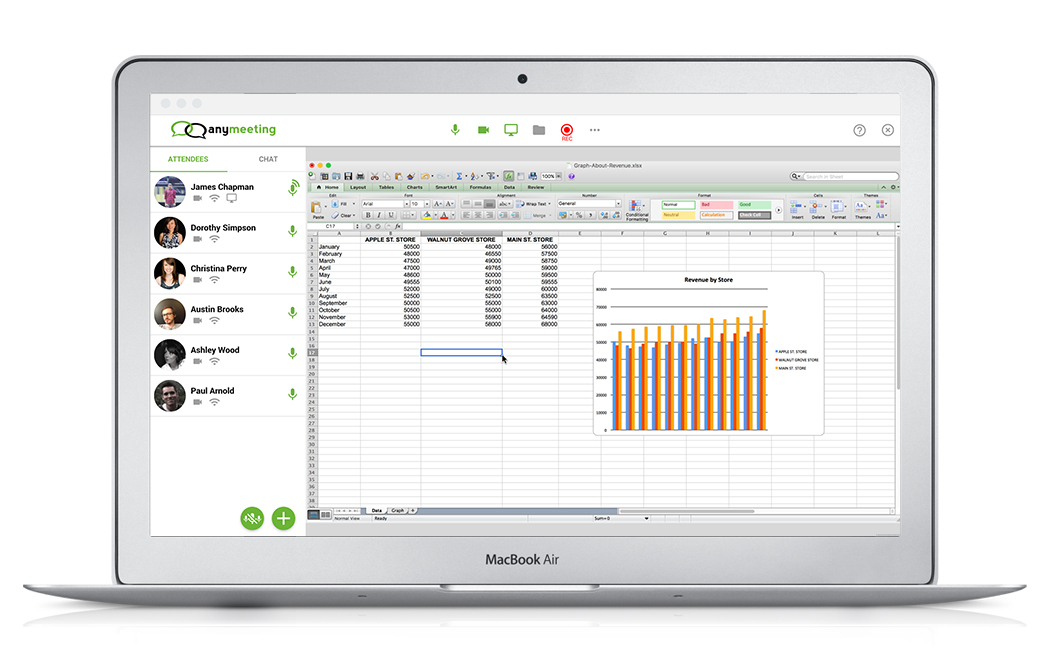 Browser Based
Our browser based app means no downloading, so meetings start super quick and get productive fast! Using the latest HTML5 and WebRTC technology in modern browsers, we eliminate the need for plugins or installations. Older browsers are also supported as viewers, and can easily dial-in for the audio.
Built-in Phone Conferencing
Your AnyMeeting account includes a conference call number and PIN codes, so participants can join by phone or computer.
HD Video Conferencing
720p HD Video Conferencing with up to 6 others. If your meeting has more participants than that, they can easily take turns on video as needed. Layouts adjust automatically for optimal size and viewing experience. It's almost like being there.
Screen Sharing
Simply start screen sharing and display the document you'd like to share – it's that easy. Share anything that can be displayed on your computer, including PowerPoint, Excel, Word and web pages.