Engage on a More Personal Level
with Video Conferencing from AnyMeeting
There's nothing like connecting face-to-face for a more personal meeting experience. When you can't meet in person, video conferencing is the next best thing.
Whether with colleagues, clients or prospects, use AnyMeeting video conferencing for that more personal connection. That will translate to higher engagement, higher productivity and higher sales versus traditional phone conferencing.
AnyMeeting provides all the features you need for a great, HD quality, video conference experience.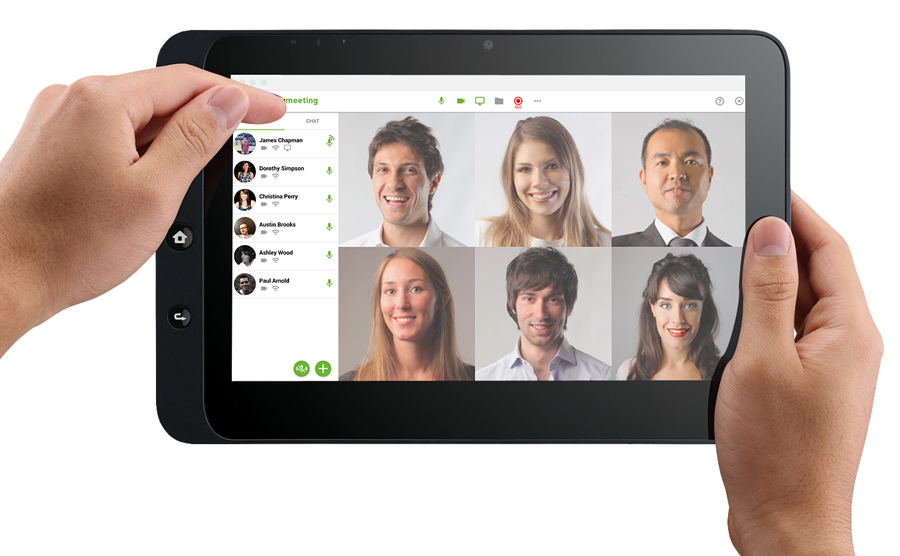 Video Conferencing Features
Our HD video conferencing features are included with all of our Meeting Pro plans. Learn more about our video specific features below.
Video Sharing
Upload and share videos live in your meeting and easily control the playback. Your audience stays in perfect sync as you play, pause and advance the video.
HD Video Conferencing
720p HD Video Conferencing with up to 6 others. If your meeting had more attendees than that, they can take turns on video as needed. Layouts adjust automatically for optimal size and viewing experience. It's almost like being there.
Built-in Phone Conferencing
Your AnyMeeting account includes a conference call number and PIN codes, so participants can join by phone or computer.
Mobile Support
Are your attendees on the go? No problem. They can also join by iPad or Android tablets.
Meeting Notes
Keep track of critical meeting decisions, action items and information, publicly and privately. Once the meeting is over, notes are emailed to you and your attendees.